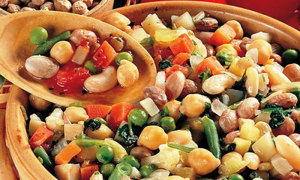 Mixed vegetables soup
2014-11-05 18:46:49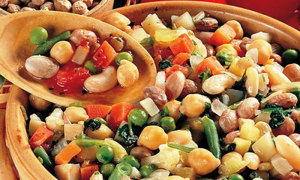 Ingredients
1 carrot
1 potato
1 white onion
50g dried beans
50g dried lentils
50g peas
1L vegetable broth
2 tablespoons oil
1 clove of garlic
salt
ground black pepper
Instructions
Wash, peel and slice carrot and potato, clean the onion and cut into thin wedges.
Drain the beans and rinse the lentils, heat the broth; put the garlic in a frying pan with oil and brown it.
Then, remove the garlic and add carrot, potato and onions, stir a couple of minutes then add a ladle of broth.
Cook for 3-4 minutes and then add beans, lentils and peas.
Continue cooking for 2-3 minutes and put the broth into the pot.
Cook for 1 hour at medium-low heat in a pot half-covered.
Season with salt and pepper and serve with a drizzle of olive oil.
Contaldi Food http://www.contaldifood.com/